Special Projects
Partner with Us at Year-End
After 10 years of ministry, we are now seeing the fruit of our labors and your investment.
365
The number of students that have graduated in our first ten years from our 3-year training program
400
The number of students that will graduate in the next two years from our 3-year training program
Impact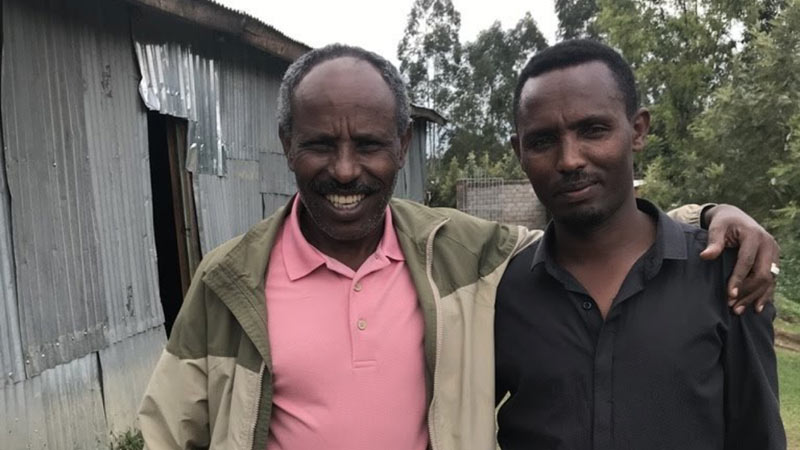 700 churches have pastors who have received training, impacting 70,000 believers with text-based sermons.
Students have now become teachers, as we start a movement of pastors trained by TLI that are training other pastors to preach biblical sermons.
Multiple denominations now have pastors who now know how to preach biblical sermons for the first time. Pastor Fikadu is a denominational leader for the New Covenant Baptist denomination in Ethiopia. Training Leaders International opened its newest training site in this critical location in Ethiopia where more than 40 churches have been planted in just the last three years! This kind of growth is amazing as it represents a presence for the Church for the first time in history. But it also means that these churches and their members need to be equipped to know the Scriptures. Most of the pastors and lay leaders who attend the TLI training are not only new to the ministry, they are new to the faith, and yet they are thrown into leadership as they are the most mature believers in their community despite their lack of training and education.
We rely on faithful supporters to invest in this work, and a significant portion of our support comes in the last 30 days of the year!

Goal 1 | $75,000
(REACHED)!!!!!!!
Make Jesus in Athens Free on Streaming Services
Jesus in Athens is the compelling story of the ways Christians are serving migrants, and how Muslims are encountering the love of God and Christians, believing the gospel, and forming churches. We are doing something radical, and making it free on multiple streaming platforms. This film has had a tremendous impact wherever it has been shown. Just imagine what would happen if people could stream it for free in multiple languages around the world!
Goal 2 | $185,000
Continued Training of Pastors Around the World
We invite you to invest in the continued training of pastors around the world. Without your investment the consequence of the absence of training is devastating. You are supporting the training of pastors in over 25 countries, where theological training is not readily available to leaders and pastors. Your investment directly impacts 70,000 people who make up the churches where the leaders we train serve.
Each gift is an investment into the global church, as we in the West steward the resources and the immense privilege of having pastors and leaders who have learned how to read the Bible and preach biblical sermons. Please invest now to train leaders, send teachers, and strengthen the church.
Goal 3 | $250,000
Future Investment: Adding Over 34 New Sites
Help TLI continue to expand, as we look to add over 34 new sites where we are teaching men and women how to understand and teach Scripture. By investing in our expansion, you are laying the groundwork for an exponential impact.
---
Please support TLI's work sending teachers, training leaders, and strengthening the church around the world.