Training Leaders International trains pastors around the world, partnering with local leaders who have invited us to provide the theological training pastors and leaders desperately need. We meet this need through modular training, international church plants, teaching in formal schools, and planting schools.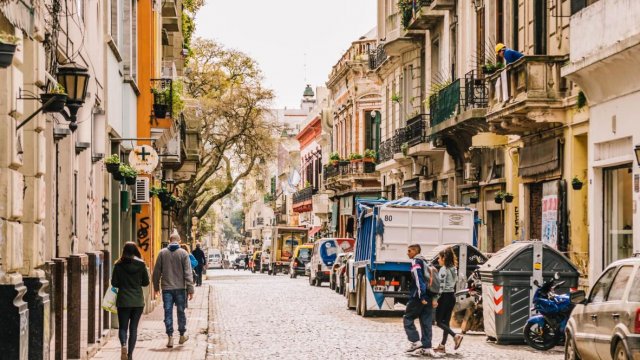 Global Partner
Argentina
/ Córdoba
William Carey Biblical Seminary
Seminario Carey began as a way to train future church planters at the local church level. Today, there are hundreds of students from all over the world who study online or at one of our study centers. Seminario Carey offers diploma level courses as well as masters level courses to help […]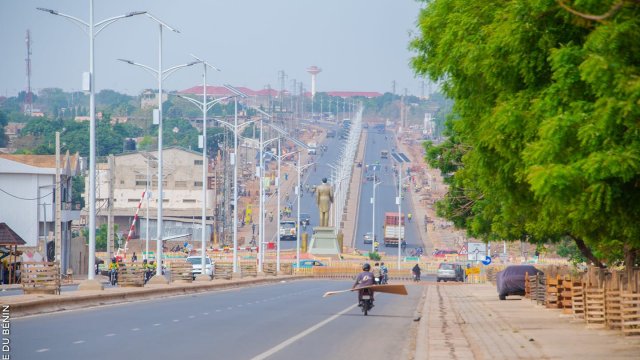 Training Site
Benin
/ Parakou
Non-Formal Context
Parakou is where the largely Christian south of Benin runs into the largely Muslim north. While there are many churches, there are limited options for TE other than traveling to the southern part of the country. The need for multiple levels of training is great working with individual churches (think TE […]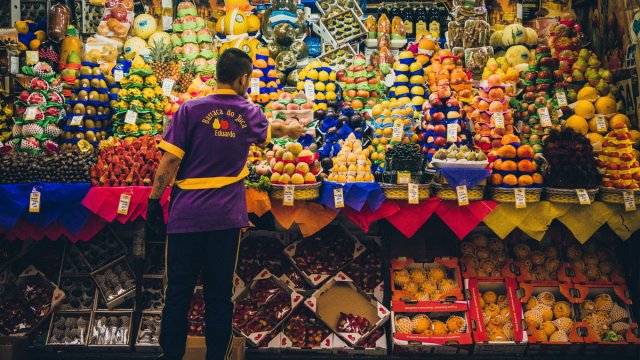 School Plant
Brazil
/ Atibaia
Escola de Pastores da PIB de Atibaia
TLI partners with the First Baptist Church of Atibaia (PIBA) in Atibaia, Brazil. Since 2013 TLI has provided consulting, support, and instructors to help them start their own church-based seminary (EPPIBA). Students receive both academic training and supervised ministry experience as a PIBA elder mentors them over the course of three […]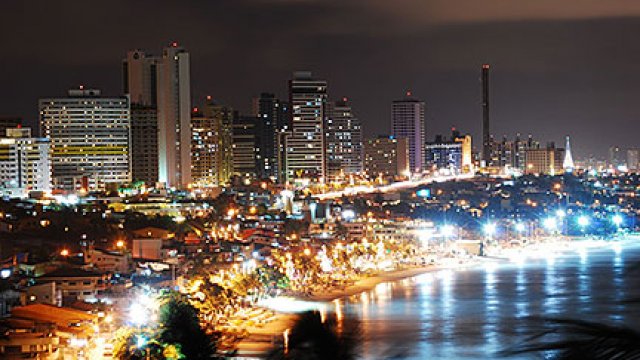 School Plant
Brazil
/ Natal
Escola Cristã de Pastores (ECP)
Have you ever wondered what it looks like for a region to see, on the one hand, significant church growth and, on the other hand, the equally striking advance of false teaching? It looks like Nordeste, the northeastern region of Brazil, where the prosperity gospel and extreme versions of liberal theology […]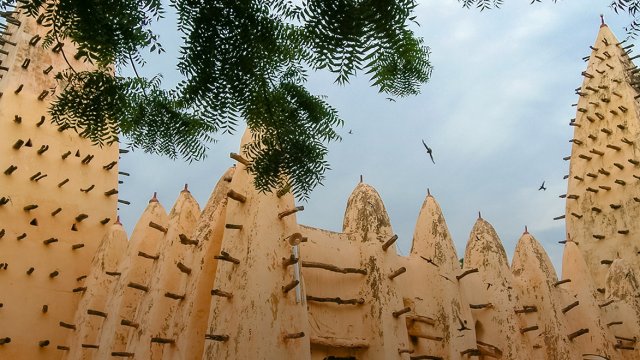 New Opportunity
Burkina Faso
/ Ouagadougou
Non-Formal Context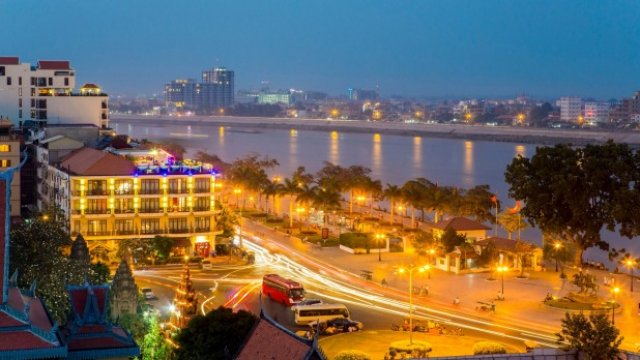 Global Partner
Cambodia
/ Phnom Penh
Phnom Penh Bible School
The signing of the Paris Peace Agreement on 23rd October 1991 opened the doors of Cambodia to the world after years of internal turmoil. Opportunities for spreading the Gospel abounded and many congregations were formed or regrouped from remnants of the pre-1975 faithful. To meet the growing pastoral needs of […]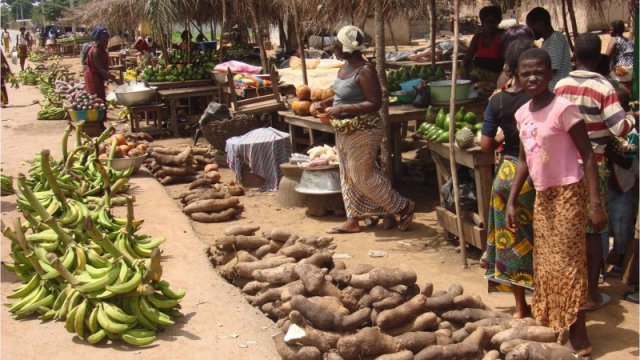 New Opportunity
Cote D'Ivoire
/ Abidjan
Non-Formal Context
Abidjan, and it's 4 million citizens, is one of the most modern cities in West Africa. Cote d'Ivoire was once called "Little Paris" and was a bright spot for West Africa. However, 2 civil wars in the past 20 years left the country in a battered state. However, they have proved […]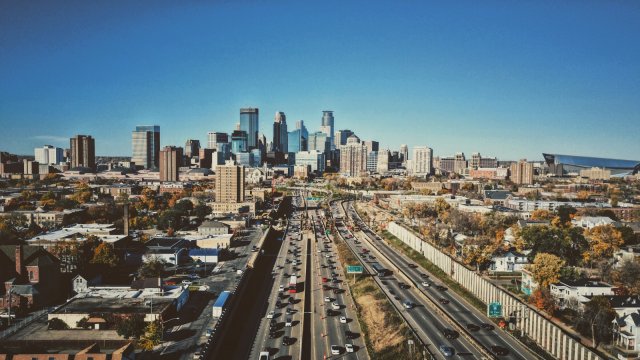 Training Site
Diaspora
/ Minneapolis, MN
Southtown Baptist Church
In partnership with the North American Mission Board, we have begun training migrant leaders in Minneapolis from primarily a Hmong background. Many pastors who are first-generation immigrants do not have access to the opportunities around them for training and education. These ministry leaders find themselves in a similar position to those […]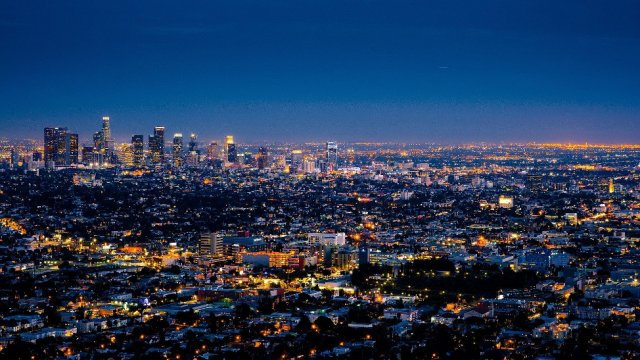 Training Site
Diaspora
/ Pico Rivera, CA
First Bilingual Baptist Church
TLI is partnering with First Bilingual Baptist Church (FBBC) in Pico Rivera, California (southeast Los Angeles metro), to lead the first Spanish-speaking workshop for the newly redesigned Diaspora Training. In addition to a high value on expository preaching and teaching, FBBC has a strong heritage of cultural cooperation and unity across […]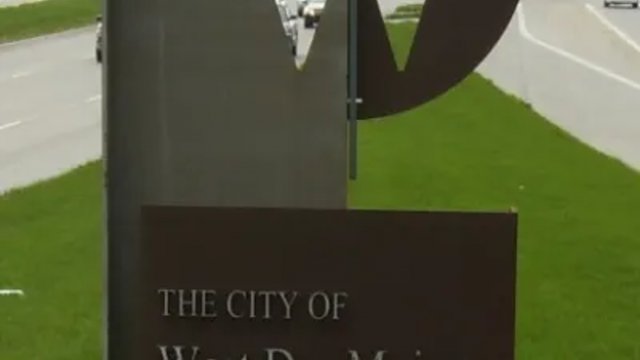 Training Site
Diaspora
/ West Des Moines, IA
Soteria Des Moines Church
TLI is partnering with Soteria Des Moines Church in West Des Moines, Iowa, to sponsor the first site of the newly redesigned Diaspora Training. Located in a rapidly developing rural corner of southeast West Des Moines, Soteria Des Moines has celebrated over five decades of faithfulness, and seeks to be known […]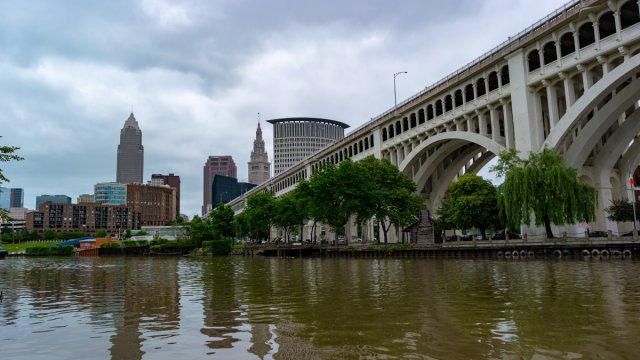 Training Site
Diaspora
/ Cleveland, OH
The Church at West Creek
TLI is partnering with The Church at West Creek in Parma, Ohio (suburb of Cleveland), to offer preaching workshops for diaspora pastors in Greater Cleveland and Northeast Ohio. These workshops will be hosted primarily at Cleveland Romanian Baptist Church in Seven Hills. Parma and Seven Hills are communities with a strong […]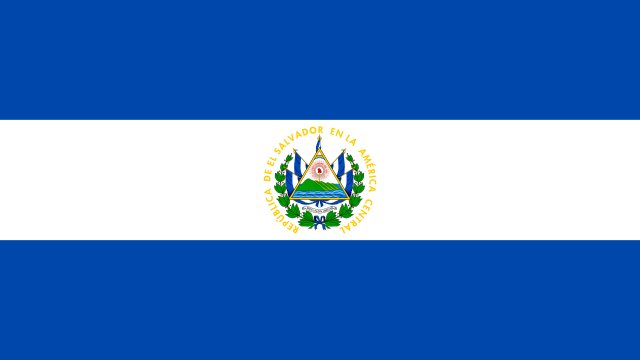 Training Site
El Salvador
/ San Miguel
Non-Formal Context
TLI is partnering with La Iglesia Cristiana por la Gracia de Dios San Miguel. Pastor Job and Pastor Orlando love Christ and the church. The church is involved in several ministries to reach their community and help equip believers: Christian school, church planting, medical clinics, annual and men's and women conferences. […]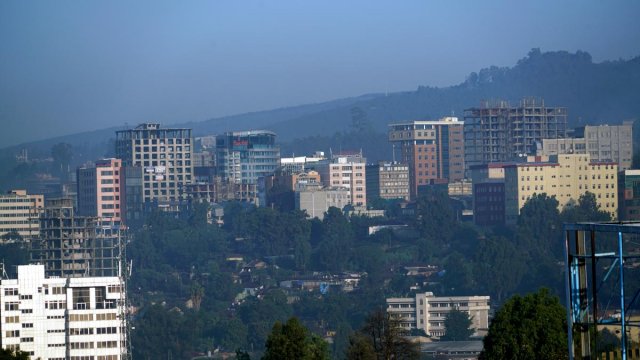 Training Site
Ethiopia
/ Hawassa
Non-Formal Context
Pastor Tesfaye Nenko Edema, a trainer of ministers who is widely respected among many denominations, invited TLI to launch its first cohort in the Rift Valley city of Hawassa in 2015. That first cohort graduated in March 2018. He and TLI launched the second Hawassa cohort in March of 2019, using […]

Training Site
Ethiopia
/ Shashemene
Non-Formal Context
A key crossroad city in southern Ethiopia, Shashemene has several churches but very few preach the true Gospel. A fledgling Bible College has two classrooms and a sparse library. The school's president is now seeking faculty members. TLI's non-formal program utilizes this school's facilities to provide crucial training in Biblical interpretation […]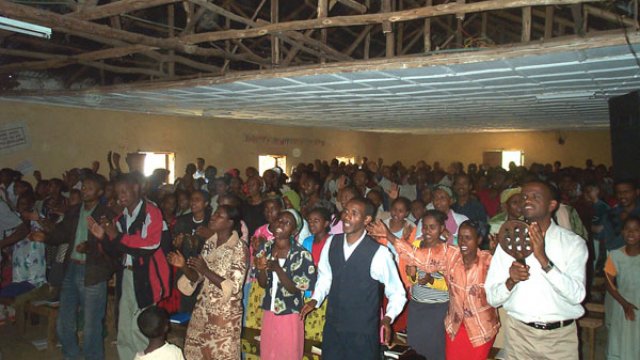 Training Site
Ethiopia
/ Ambo
Non-Formal Context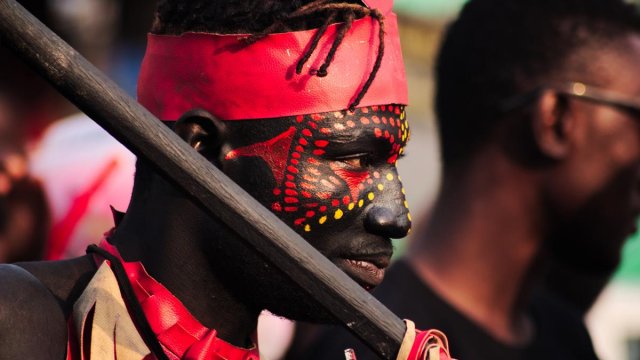 Training Site
Ghana
/ Northern Region
Non-Formal Context
Northern Ghana is the religious border between Islam dominated north Africa and Christian dominated south Africa. Training Leaders International is partnering with Community Life Church to train church planters in this critical, Christian-minority area. In January 2018, we will be graduating our first cohort. Currently, the plan is […]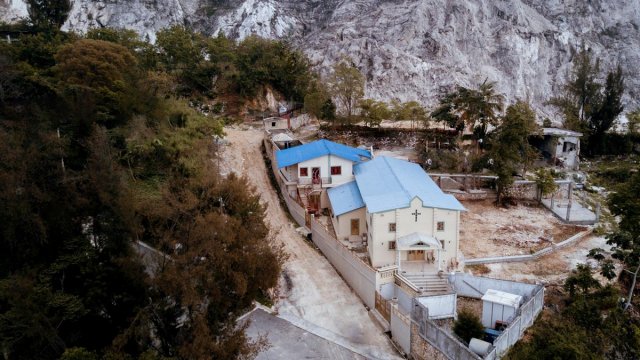 Training Site
Haiti
/ Croix-des-Bouquets
Biblical Institute of Croix-des-Bouquets
TLI's national partner in Haiti, Pastor Jean Garry Auguste, leads a fledgling seminary called the Biblical Institute of Croix-des-Bouquets (IBC) in a large suburb of Port-au-Prince. The school offers a certificate, diploma, and graduate diploma in theological studies, with TLI supporting in the latter two programs. There are a total of […]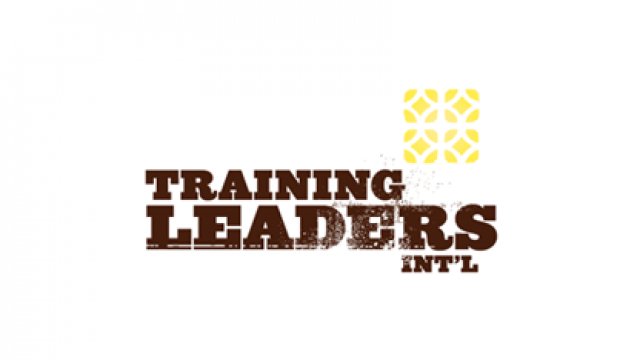 Global Partner
Hawaii
/ Hawaii
Formal Context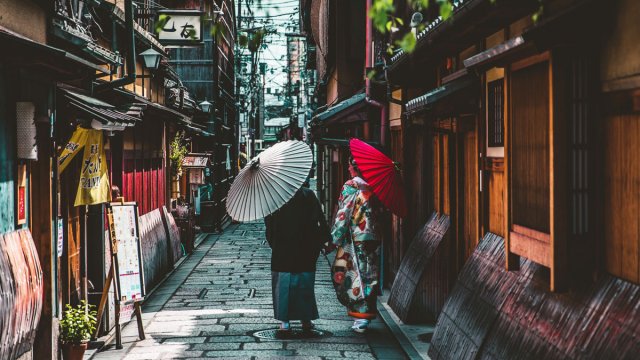 New Opportunity
Japan
/ Nagoya
Christ Bible Seminary
Christ Bible Seminary is a recently established graduate-level theological seminary in central Japan. It offers the M.Div., M.A., and a one-year certificate in Christian Studies. Its purpose is to train a new generation of leaders -- pastors, teachers, church planters, missionaries, counselors, youth workers, and others -- for the […]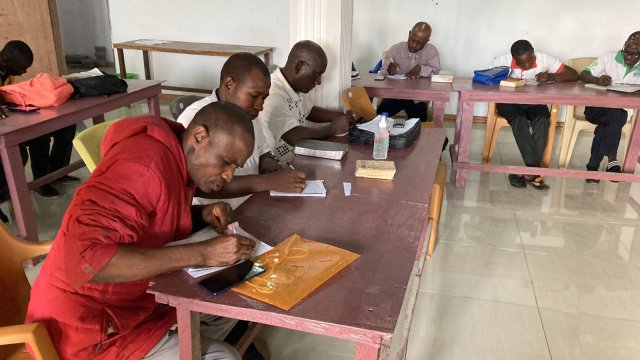 Training Site
Liberia
/ Monrovia
Non-Formal Context
TLI's largest training site is located in Monrovia, Liberia. Our national partner, Dyonah Thomas, founded the Center for Leadership Development (CLD) and has been involved with training pastors and church leader throughout the region before partnering with us. Through our partnership, Dyonah's goal is to provide a more structured […]

School Plant
Liberia
/ Monrovia
Grace Life College & Seminary
The Ebola crisis of 2014-2015 caused a country that was marginally Christian to seek the Lord in earnest. The result was a massive growth in new believers. But they had very few trained pastors to help lead encourage growth and plant healthy churches. Since 2016, GraceLife College and Seminary has […]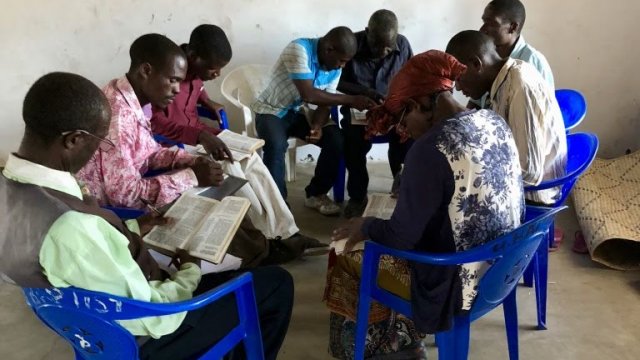 Training Site
Malawi
Non-Formal Context
In the spring of 2017, TLI met with Moses Nkhata. Moses could be pastoring in a large church in the capital city, but he believes God has called him to serve in rural Malawi, where he is a pastor and provides training for both village and city pastors. Moses has identified […]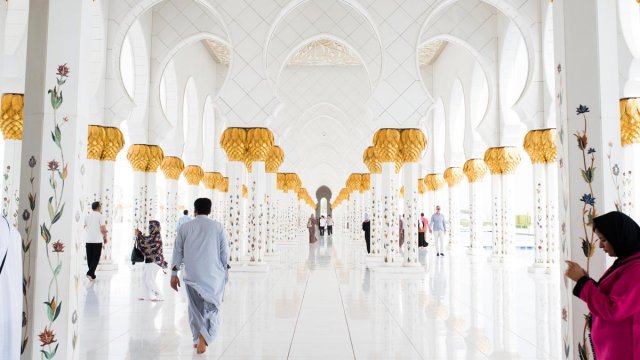 Training Site
Middle East
Non-Formal Context
In partnership with a group of U.S. Churches, we are training 10 pastors from a closed country. Each of these men has planted and pastors multiple village churches in their area. The churches sacrificially give to fund the entire training and provide one pastor each trip to teach […]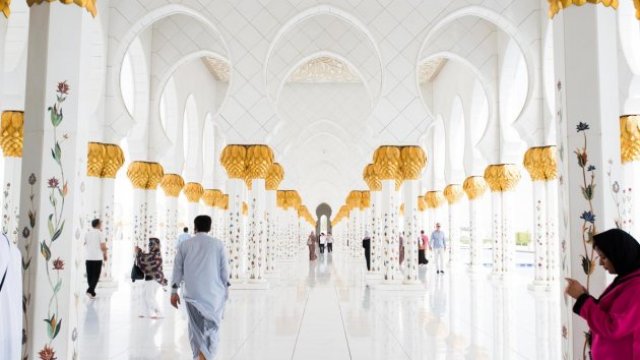 Global Partner
Middle East
Gulf Training Center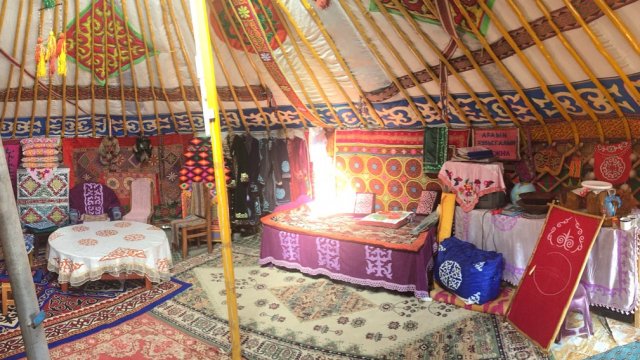 Training Site
Mongolia
/ Ulaan Baatar
Non-Formal Context
TLI is excited to train first-generation pastors in a location just outside the capital city of Ulaan Baatar. With the fall of Communism in 1989, the ideology that had defined life for so long collapsed and left the country in a state of confusion. But the church has been on […]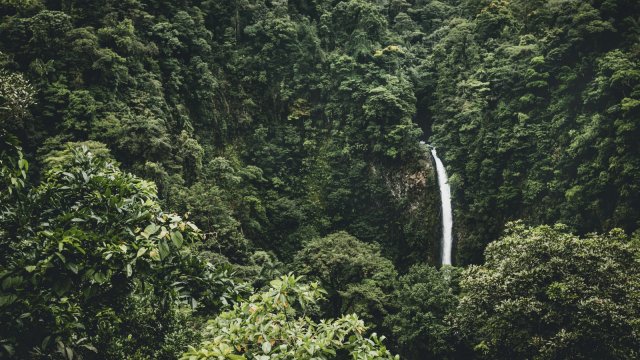 Training Site
Nicaragua
/ San Ramon
Corner of Love
TLI is partnering with Corner of Love, a medical ministry in San Ramon, Nicaragua that began in 2003 and operates the Plaza de Bondad clinic along the La Lima River, as well as several mobile medical clinics. After providing medical care for the local church and community members for nearly […]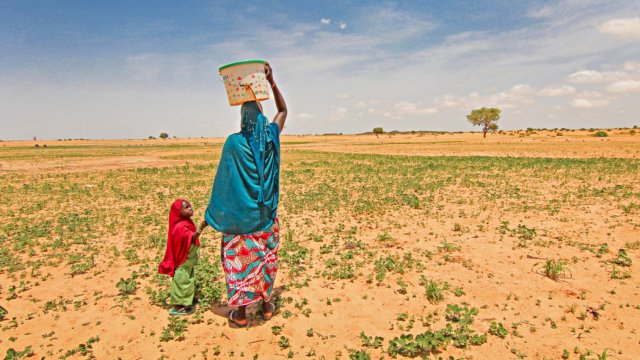 New Opportunity
Niger
/ Niamey
There is a small but growing evangelical presence in Niger but the need for TE is great. While the Assemblies of God has a pastor's school and a few other denominations have various programs, a full-orbed scope and sequence Theological Education (TE) plan is needed that would consider all levels of […]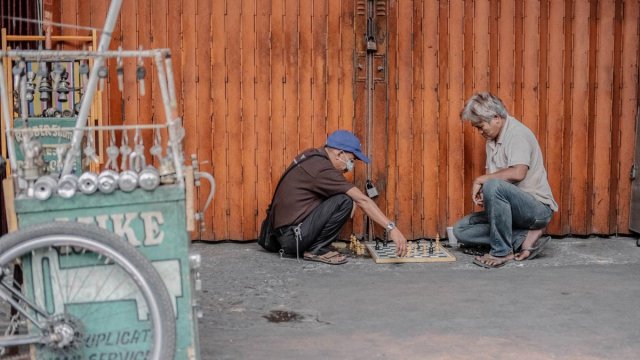 Training Site
Philippines
/ Mindanao
Non-Formal Context
In Digos City, on the island of Mindanao, we are working to train 50+ pastors and church leaders.TLI is conducting a non-formal, pastor training program designed to build and strengthen the church in this 7,107-island Southeast Asian nation. The pastors in the program come from various areas around the island. Most […]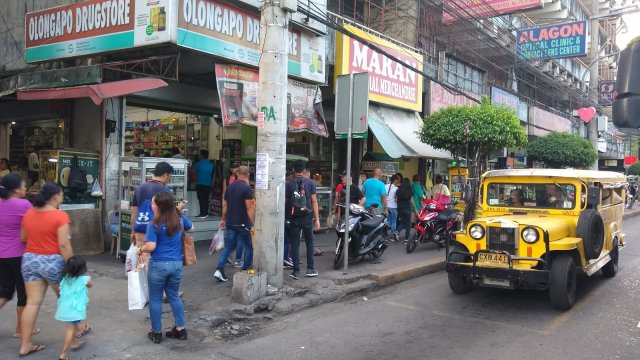 Training Site
Philippines
/ Luzon
Non-Formal Context
In partnership with a Filipino leader who works to train rural "village" pastors, TLI will begin a new, non-formal training location on the northern island of Luzon just a few hours outside of Manila. New Tribes Philippines has a camp near Olongapo used for training their national and international missionaries, […]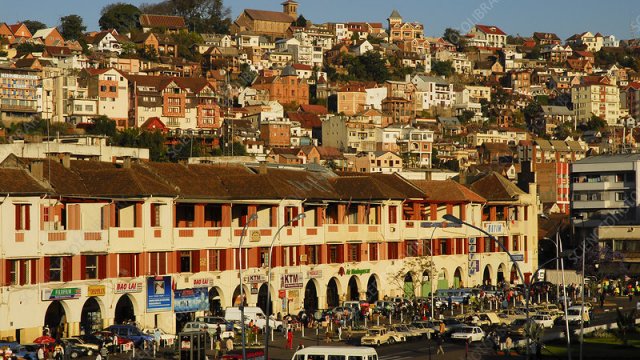 Global Partner
Republic of Madagascar
/ Antananarivo
Evangelical Seminary of Madagascar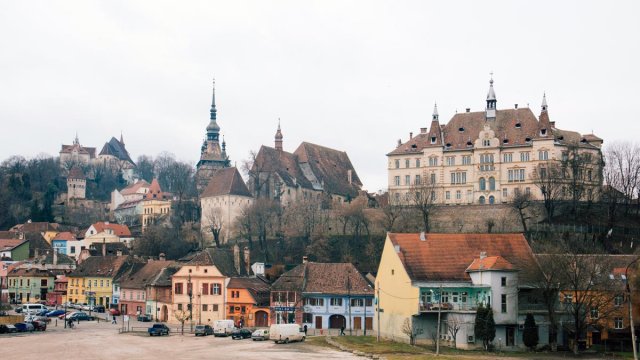 Training Site
Romania
/ Sighet
Non-Formal Context
A remote northern city on the border with Ukraine, Sighet is home to two Baptist churches who host the training for eighteen students. Most of the students are lay leaders who work full-time jobs as farmers, and have little opportunity for training in preaching or for formal theological education. Yet, because […]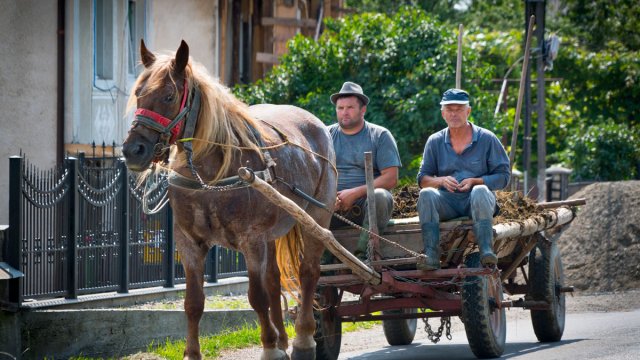 School Plant
Serbia
/ Novi Sad
Baptist Theological School of Novi Sad
Within the Baptist Union of Serbia, the Baptist Theological School (BTS) has been operating since 1939. However, with the chaos of the Balkan wars in Yugoslavia and changing country geographies, the school has undergone much upheaval, opening and closing throughout the decades. TLI Global Partner Dwayne Baldwin is working alongside Dr. […]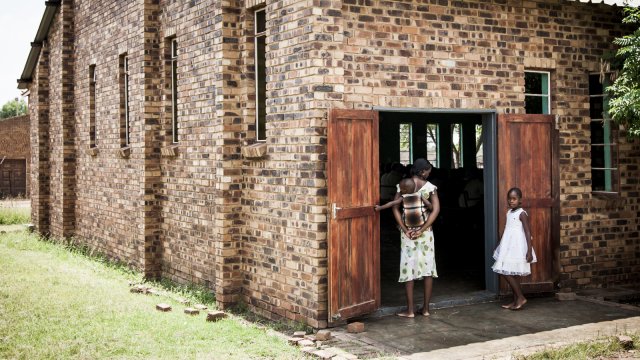 Global Partner
South Africa
/ Cape Town
Non-Formal Context
One of our global partners will be serving churches in the townships of the Western Cape. His work with pastors will have the specific focus of equipping expository preachers of Christ through weekly Preaching Fellowships.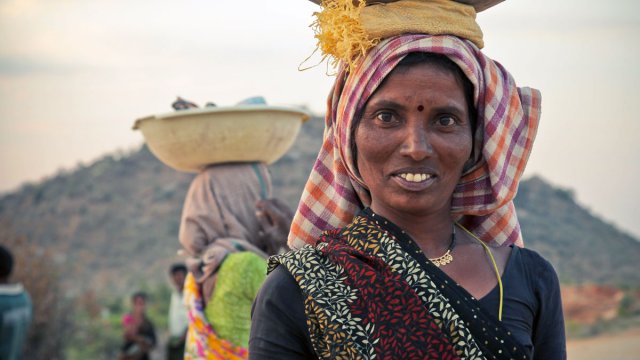 Training Site
South Asia I
School of Theology
Seeing the tremendous need for vibrant, biblical churches, TLI partners with a faithful church to establish a 3-year, church-based M.Div. program. This seminary started with a cohort of 12 men and trains pastors to plant churches, preach the Word, and shepherd God's people in their context. TLI provides teaching staff who […]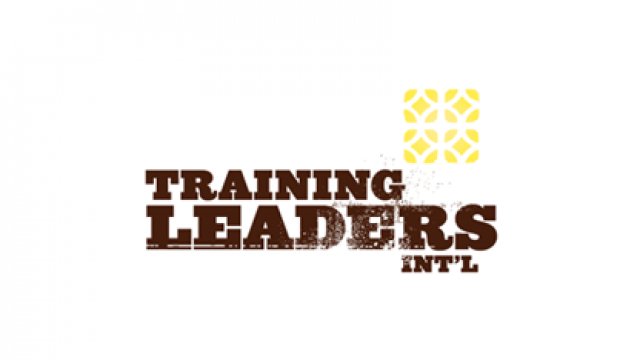 Training Site
South Asia II
Non-Formal Context
We are continuing to partner with an experienced local ministry. They have a 40-day training program from which our partner selects certain pastors to participate in our training. This is the second cohort (27 pastors), with a projected graduation of July 2019. Our work here is strategic given the deep need […]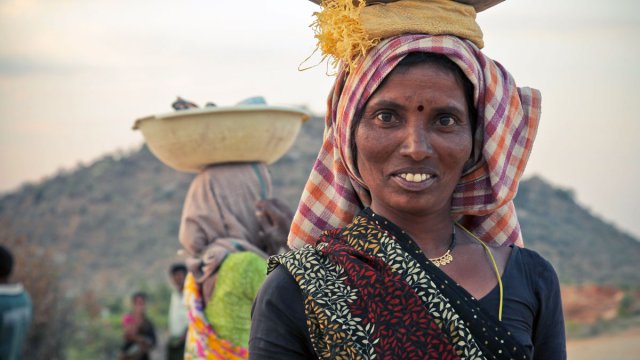 Training Site
South Asia III
Non-Formal Context
Seeing the tremendous need for vibrant, biblical churches, TLI partners with a faithful church to restart our non-formal training with a second cohort of ministry leaders from surrounding villages. The partner church is a hub of faithful theological training and pastoral care for these fledgling and growing churches.

Global Partner
Sweden
International Church Context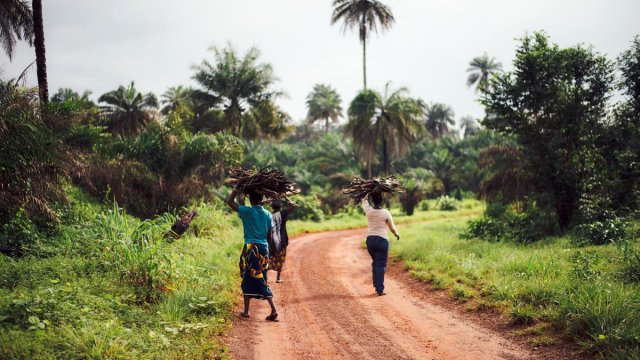 Training Site
Tanzania
/ Tarime
East Africa Christian College
EACC was formed two years ago to provide training for pastors in the underserved Tarime region of northwest Tanzania along the Kenyan border. Significant gospel advances in recent years have resulted in numerical growth for churches in this area, but EACC is the only institution of its kind providing in-depth pastoral […]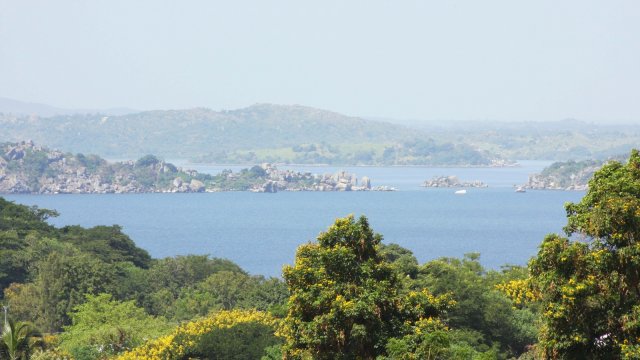 New Opportunity
Tanzania
/ Mwanza
Nassa Theological College
Nassa Theological College serves the needs for Bible Training of the African Inland Churches, Tanzania (AICT). The AICT is one of the largest protestant Christian denominations in Tanzania, with over 2,000 churches, 600 ordained pastors and 2000 evangelists. It is estimated that 90% of these leaders have little to no formal […]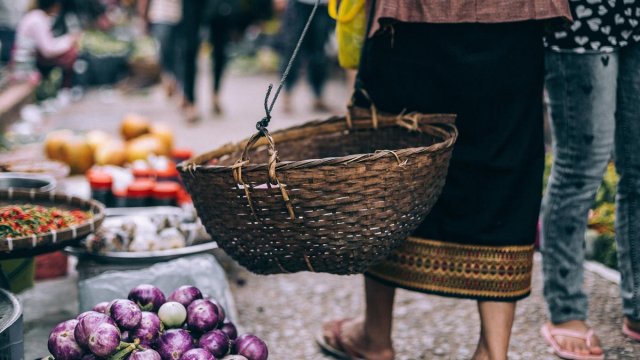 New Opportunity
Thailand
/ Chiang Mai
Asia Biblical Theological Seminary
Asia Biblical Theological Seminary of Cornerstone University, in cooperation with multiple mission organizations, makes available graduate level theological education to eligible Christian leaders serving in Asia. Since 1983, this program has provided the opportunity to earn master's degrees from Cornerstone University while remaining in Asia. ABTS aims to accomplish its […]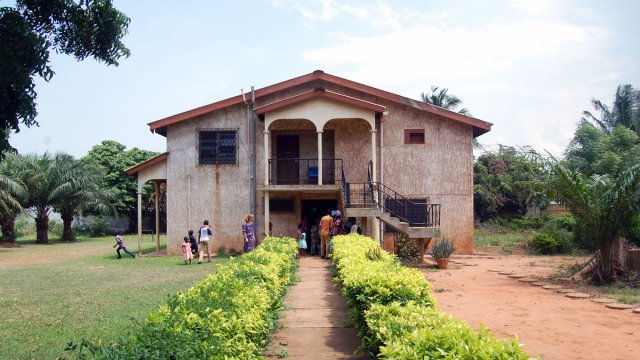 Training Site
Togo
/ Lomé
École Supérieure Baptiste de Théologie
In Lomé (Togo), TLI partners with the École Supérieure Baptiste de Théologie de l'Afrique de l'Ouest (ESBTAO). This African-led seminary is the denominational school for Baptist churches throughout Francophone Western Africa. ESBTAO is a formal theological site which confers Bachelors (the equivalent of an American Associates Degree) and Licensure Degrees (the […]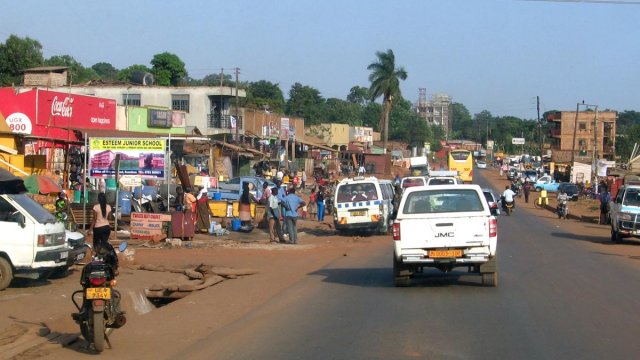 Training Site
Uganda
/ Kampala
Africa Renewal University
In Africa Renewal University in Kampala, Uganda, we serve to supplement the educational development of their certificate programs during their holiday terms. Our work is significant, given the aim of training and mentoring pastors. We send teams three times a year to teach modular classes in the university. The […]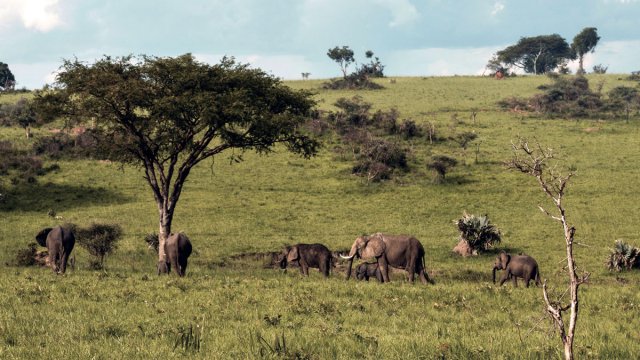 Training Site
Uganda
/ Gulu
Non-Formal Context
We work with a group of churches from Wisconsin who have committed to fill all teachers necessary for our trips. Our national partner is the staff of Tutapona Trauma Counseling. Many of the students we work with have gone through Tutapona's trauma rehab program and are leading churches in the […]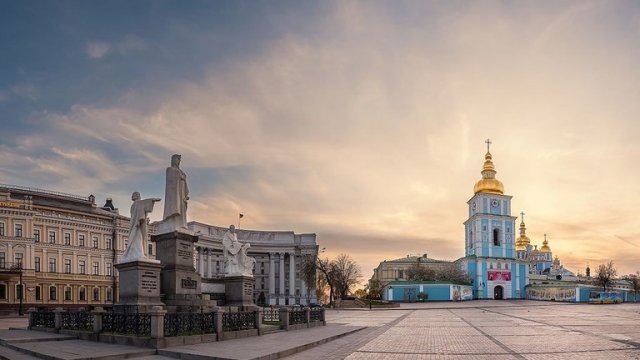 Global Partner
Ukraine
/ Kyiv
Kyiv Theological Seminary
Twenty-nine years of political and religious freedom in Ukraine have provided tremendous opportunities for the spread of the gospel, and many who have experienced spiritual thirst have come to know Christ as their Lord and Savior. Believers today need spiritual meat, discipleship, and deeper biblical study. Unfortunately, after 70 years of […]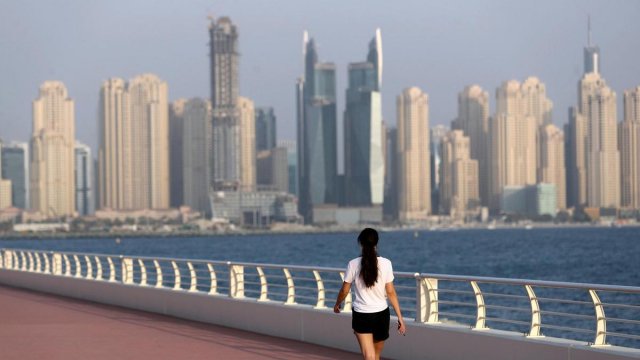 New Opportunity
United Arab Emirates
/ Abu Dhabi
Gulf Theological Seminary
Gulf Theological Seminary trains pastors and church planters for the 10/40 Window. We are affiliated with gospel-centered churches in Dubai and Abu Dhabi. We began offering classes in 2015, and our innovative church-dependent pastoral education curriculum launched with the 2016-17 first-year cohort. We are working in partnership with international seminaries and […]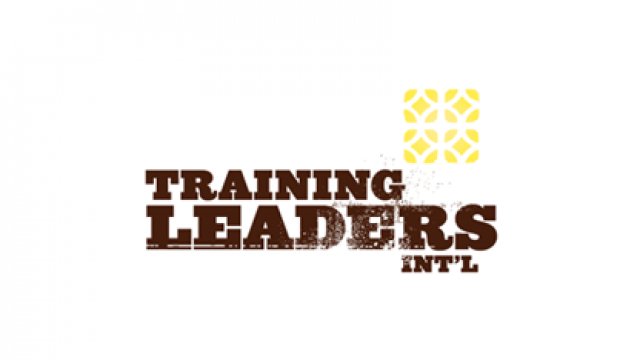 Global Partner
United Arab Emirates
/ Dubai
International Church Context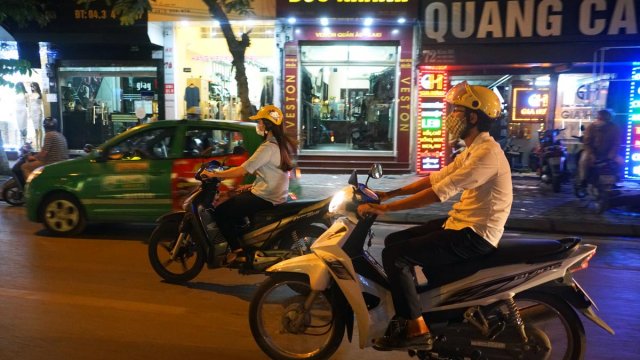 Global Partner
Vietnam
/ Hanoi
Hanoi Bible College
Hanoi Bible College serves the Evangelical Church of Vietnam (North), which includes the Red River Delta region and the northern highland provinces. The majority of students are Hmong, but the ethnic Vietnamese and other minority groups are also represented. Due to significant growth of the church in recent decades, the church […]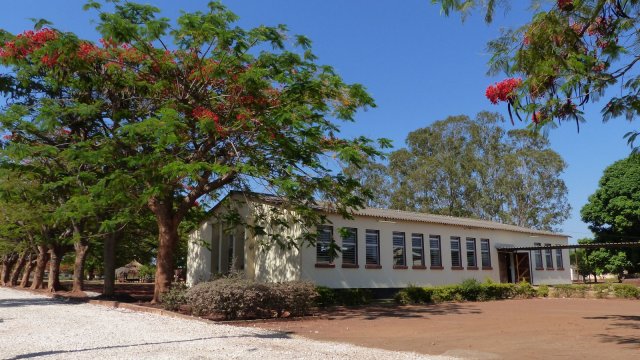 Global Partner
Zambia
/ Lusaka
The Baptist Theological Seminary of Zambia
The Baptist Theological Seminary of Zambia has been a training center for Pastors and Church Leaders in Zambia for over 50 years. Through programs saturated with "Biblical Preaching, Contextual Teaching, and Bold Witnessing," they are equipping men and women to faithfully serve in Jesus' Name, entrusting the Scriptures to others!